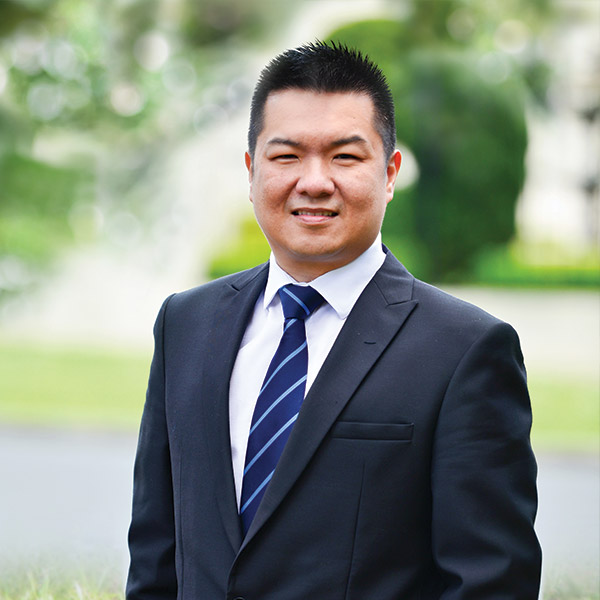 Ievan Tan
Senior Property Consultant
M. 0403432878
If you are looking for the perfect home suited to your lifestyle, Ievan Tan is your real estate agent. Whether you are in the market to buy or sell your first home, second home, or investment property, his dedication to exceptional service consistently surpasses expectations. With nearly a decade of experience, Ievan remains committed to helping his clients find not only the perfect property but to also getting them living the lifestyle of their dreams.
Understanding how stressful making one of the largest transactions of a person's life can be, he personally guides his clients through each step of the process. Working closely with them, listening to their wants and needs, he reduces stress and maximises success. With constant, clear, and concise information, his clients explore all options available.
Prior to pursuing his true passion of real estate, Ievan enjoyed a successful career working for a variety of corporations and owning/operating his own businesses. He developed a keen understanding of best business practices, which is a valued resource for his clients. As a real estate investor/developer himself, Ievan can see value in a property that others may miss.
A long-time resident of Melbourne, Ievan does not only sell homes, he builds communities. Ievan stays informed on current market trends and buyer behavior in the local area, which gives his clients the upper hand during negotiations.
His dedication and unparalleled customer service are only matched by his proven marketing abilities. Ievan crafts custom and comprehensive marketing campaigns that yield results. His listings standout in a competitive market as he utilises modern media platforms, eloquently written property descriptions and compelling photography. Leveraging innovative strategies and never afraid to think outside the box, his clients receive the highest amount possible from the sale of their home.
Just recently, in March of 2020, at the beginning of the global COVID-19 pandemic, Ievan's marketing abilities paid off for his client when he obtained an astonishing sale price of $1,950,000 for a two-bedroom apartment in Melbourne. Never one to sit idle, he assisted another client by selling a 3-bedroom Melbourne apartment for $2,395,000 in June (at the height of the pandemic).
When Ievan is not busy tending to the real estate needs of his clients, he can be found spending time with his lovely wife and his three wonderful children. He is also involved with an Indonesian community church located in Melbourne.
If you are ready for a lifestyle change and are interested in viewing a local listing or obtain a no obligation consultation regarding your property, give Ievan a call today!