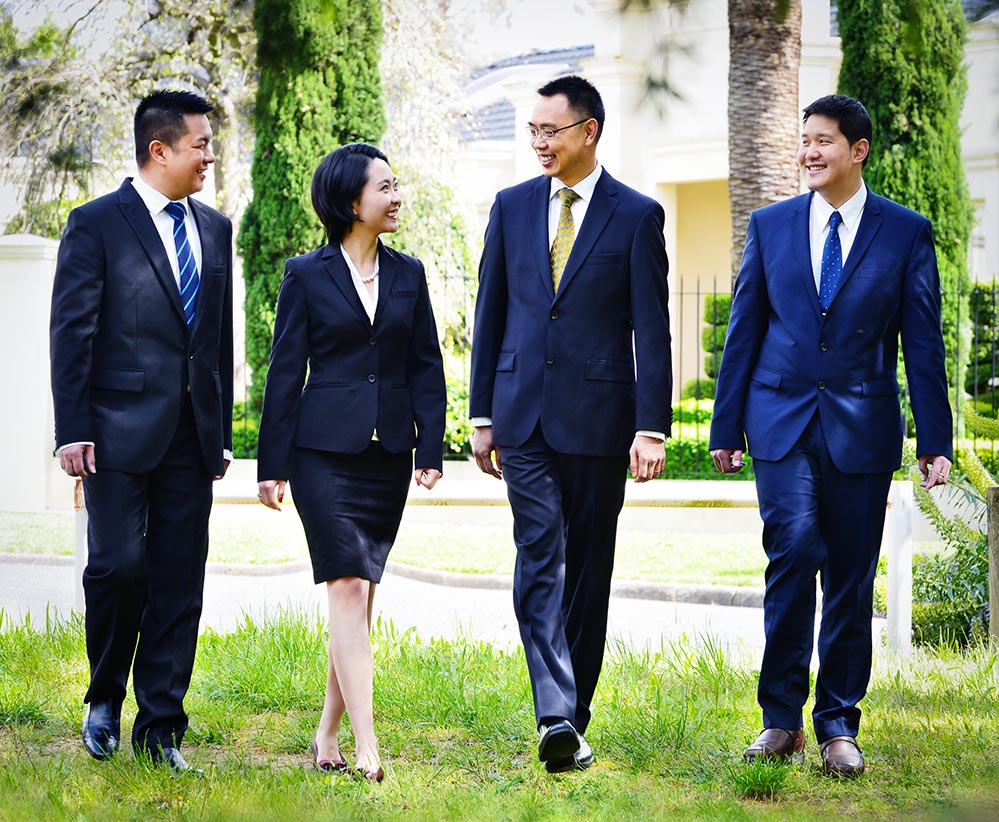 Situated in the heart of the CBD of Melbourne, is iProperty Melbourne, an independent boutique style property agency whose wide spectrum of services includes property sales, marketing, management, and leasing. Established in 2011 by Gus Kosasih, the firm is founded on excellent customer service, high integrity, patience, communication, and transparency.
The client always comes first.
With Gus as the Director, Principal, and the Officer in effective control, the iProperty Melbourne team is made up of passionate and resourceful sales representatives who are like-minded in providing professional services to promote excellence and customer satisfaction. They also pride themselves on expertly marketing and managing the sale of high-end apartments and luxurious homes in the most sought-after pockets of Melbourne CBD and the surrounding suburbs.
The team assists property owners to effectively market their properties to get the best possible results and outcomes. By working with developers, they introduce overseas buyers to the brand-new real estate and numerous opportunities available for investing in Melbourne. iProperty Melbourne specialises in Residential (house, townhouse, and apartments). They are the experts on matters real estate in the Melbourne region.
Distinctive to iProperty Melbourne is the rapid success that the team has achieved over the years thanks to their excellent approach to customer service and a strong work ethic that has resulted in a high degree of customer satisfaction. iProperty Melbourne is a business that benefits from a wide network of referral and repeat clientele, further compounded by fluency in English, Chinese, Indonesian, and Malaysian.
Furthermore, the firm is highly regarded, boasting a very high reputation within Freshwater Place, Southbank – a residential apartment building. Their most significant sales include a penthouse at a record price of $4,500,000 and a sub-penthouse at $2,825,000 in 2019
Having gained trust and earned an excellent reputation within the community in Freshwater Place apartments, in early 2020 iProperty Melbourne was appointed by some clients, who were both Freshwater and Eureka owners and residents, as the selling agent to market their Eureka Tower apartments.
In March of 2020, at the beginning of the global COVID-19 pandemic, the firm obtained an astonishing sale price of $1,950,000 for a two-bedroom apartment in Eureka Tower, and subsequently, in June 2020, prior to restrictions in stage 4 lockdown, another sale of a 3-bedroom apartment within the same building at $2,395,000.
Looking for someone to partner with on your next real estate adventure? iProperty Melbourne is the way to go.
Mission
To continue providing a high level of customer service and creative solutions to clients, and to create a conducive working environment within the company for clients and agents alike.
To remain focused on our ability to gain trust and confidence from one another whilst staying humble and true to our commitment to serve.
To add value and enrich the lives of others.
Vision
To be the preferred real estate agency for clients who want to get top level service, great outcomes, honesty, high integrity and professional guidance.